FIRE RESISTANT HOTEL ROOM, ZONE and ACCESS DOORS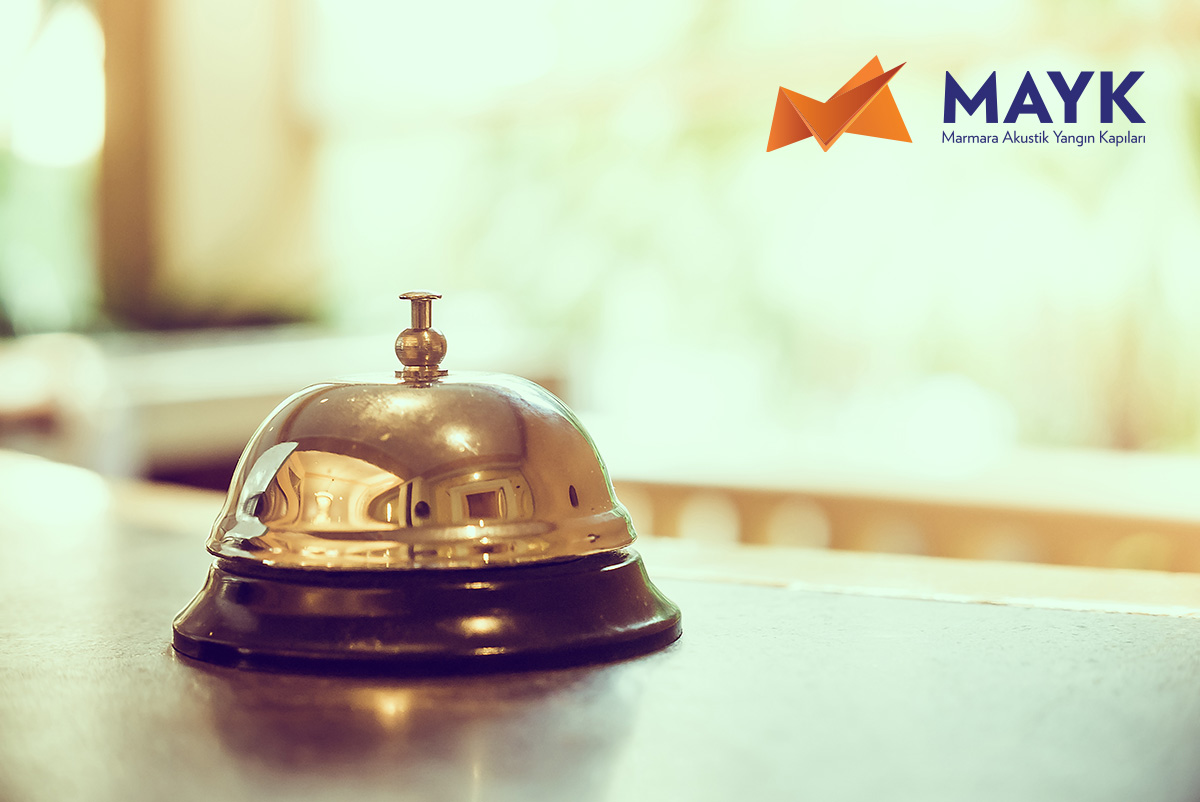 HOTELS ARE ONE OF THE PROJECT TYPES THAT SHOULD USE FIRE RATED DOORS ACCORDING TO THE FIRE REGULATIONS
Accommodation buildings are places with high human density due to the services they provide. This special case has been evaluated and found in fire regulations. According to the fire regulations, entrance doors, corridor doors and shaft gates of hotels, motels, hostels and guest houses should be fire resistant.
HOTEL ROOM DOORS
This issue is clearly stated in Article 50 of the Fire Regulation. As can be seen in the regulation, it is clearly stated that room doors opening to the corridor should have at least 30 minutes fire resistance.
HOTEL ACCESS DOORS
Certain information on this subject is stated in Article 25 of the Regulation on the Protection of Buildings from Fire. Accordingly, it is clearly stated that a minimum of 90 minutes of fire resistance should be provided on the access doors.
HOTEL ZONE DOORS
Inside the hotel, it is the doors that separates the predetermined fire zones or between the fire zones. Zone doors are double-winged doors opening to one side and double-door doors opening to double sides in some cases. Fire resistance of the doors in question by Fire Advisor 60 or 90 min. is determined.
WHY MAYK?

MAYK DOOR SETS ARE APPROVED BY ALL OFFICIAL AUTHORITIES, FIRMS, MUNICIPALITIES, BUILDING CONTROL COMPANIES, INTERNATIONAL TOUR OPERATORS AND HOTEL CHAINS. ALL THE DOORS PRODUCED BY USING THE MAYK DOOR SETS COULD MEET THE CRITERIA OF THE FIRE REGULATION, AND WITHOUT ALL THE AUDITS OF THE OFFICIAL AUTHORITIES!
EUROPEAN PRODUCTION ARCHITECTURAL HARDWARE FOR HOTELS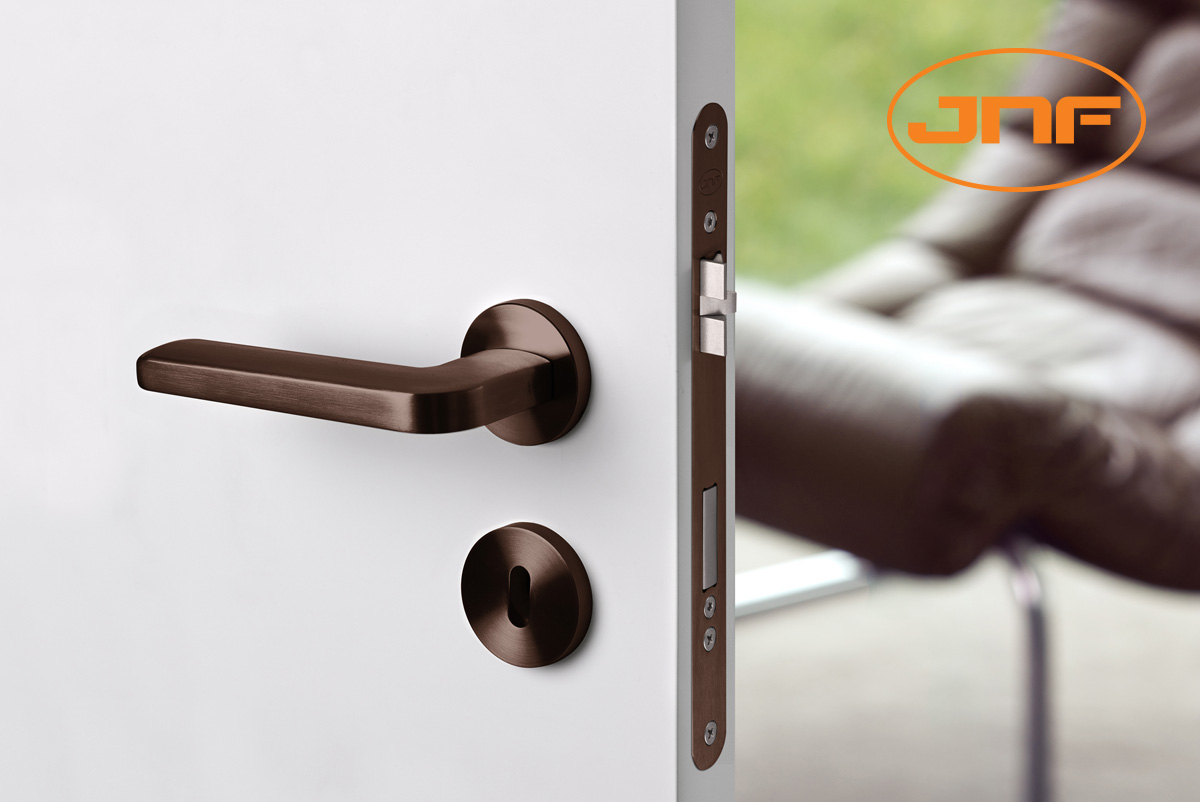 WE OFFER WIDE RANGE OF HIGH QUALITY ARCHITECTURAL HARDWARE PRODUCTS TO PROJECT MANAGERS ON THE MARKET.
Thanks to our service structure that provides as much information as possible about the products in a fast, clear and objective way that we have developed for all projects, we ensure to reach the right product at the right price. Our communication language is very neatly organized, easily understandable by technical and non-professional customers.
ALWAYS MORE
If you wish, JNF will determine the technical performance criteria for your architectural hardware and accessories according to the TS EN norms and make your hardware choices among the alternatives that provide technical competence in the most appropriate way for your project.
WIDEST PRODUCT RANGE IN THE MARKET
JNF offers you more than 6000 products with one of the widest range of products on the market. From door handles to pull arms; You can supply all of your door accessories from JNF in a wide range from hinges to hydraulic closers. In addition, you may need in every place of your project sliding door systems, glass accessories, card access systems, cubicle equipment, steel tensioner and rope systems ... v.s. all equipment is available from JNF.
WHY JNF?

JNF HELD ALL PRODUCTS TO PERFORMANCE TEST. JNF CAN PROVIDE E.N. PERFORMANCE DECLARATION FOR ALL PRODUCTS JNF FOR EUROPEAN PRODUCTION, FIRST CLASS, HIGH QUALITY ARCHITECTURAL HARDWARE!
EUROPEAN MANUFACTURING LAMINATE, MDF AND CHIPBOARDS FOR HOTELS
HPL, CPL and MDFLAM SOLUTIONS from the World Leader for Your Project
We invite you to join us in our design journey based on creating new ideas and determining trends until the last stage. DUROPAL Laminat, the world leader in HPL, CPL and MDFLam Solutions, adds value to projects under the roof of Marmara Building Systems.
TREND SETTING DESIGNS AND DECORS
You can take advantage of DUROPAL's experinces as well as the design approach that determines the trends, and you can sign different designs without restricting yourself with DUROPAL's wide range of products that surpass all of its competitors worldwide. You can save time and plan your work with the fast delivery advantage provided by 301 patterns kept as continuous stock. You can develop your understanding of design and expand your business range by utilizing the approach of Marmara Building Systems to offer different solutions to different projects.
DST - D= Design, S= Surface, T= Core Technology
The DST Program, which is a rare approach to the world, provides projects with the opportunity to supply 301 designs in a combination with different surfaces and different interior materials. You can obtain the HLP, CPL, Chipboard and MDF versions of the same pattern as the DST Program.
WHY DUROPAL?

EXPERIENCE THE WORKS OF THE WORLD THROUGH THE END OF THE 19TH CENTURY, SIGNATURE TO THE PROJECTS THROUGH THE WORLDWIDE, EXPERIENCE THE WORKING EXPERIENCE WITH DUROPAL! DUROPAL PRODUCTS ABRASION RESPONSE IN THE SPECIFICATIONS OF THE PROJECTS, EMISSION CLASS, DENSITY, DURABILITY, STRUCTURE, QUALITY KISTASLARINI AS FAMILY, THE EUROPEAN PRODUCTION AND THE WORLD 's most qualified products are presented.
NATURAL WOOD SURFACE SOLUTIONS FOR HOTELS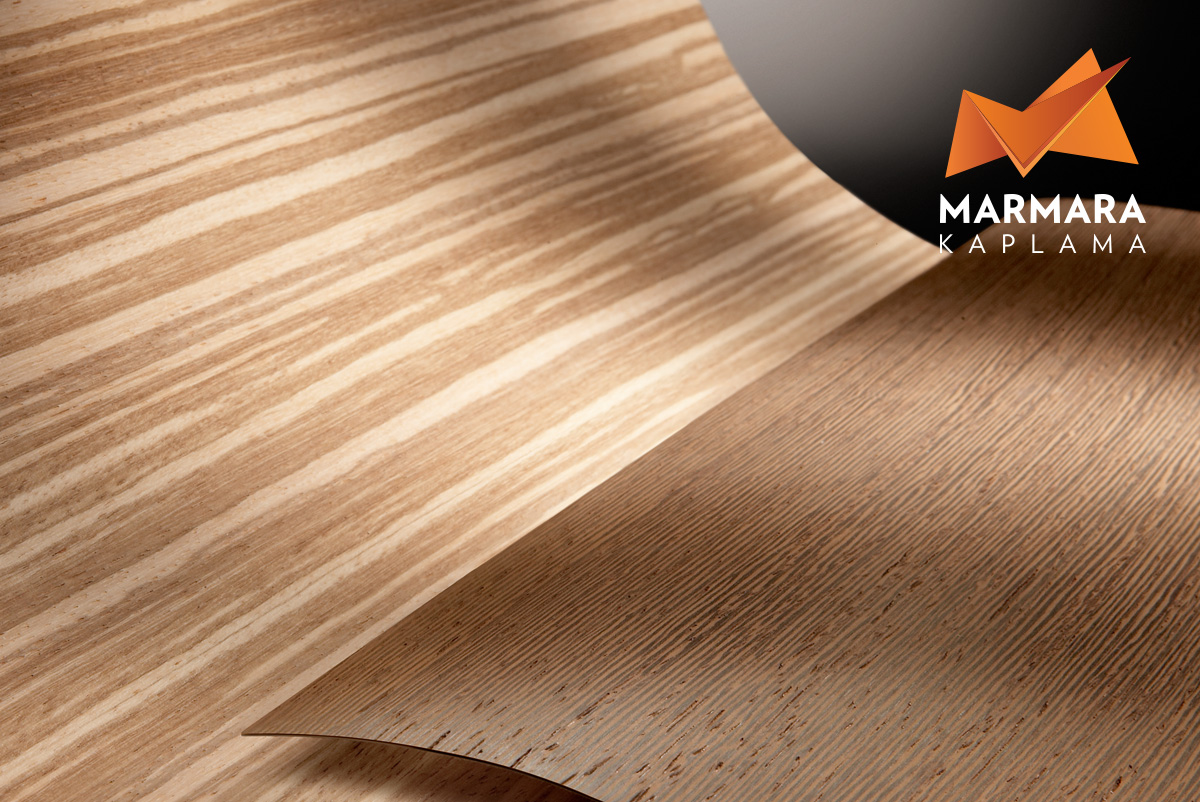 The world trends are now at hand with colorful natural wood veneer and rustic veneer collections made of all finishes!
International experience in the production, export and import of wood veneer for more than 30 years under the name of Marmara Coating in the coating sector.
THE LATEST TREND WOOD SURFACES
A collection of natural wood surfaces with very special textures and patterns to create a whole new atmosphere that is unique to your designs.
TAKE ALL THE VARIABLES UNDER YOUR CONTROL
Completely finished, all finishes made of natural wood surfaces suitable for worldwide acclaimed trends and designs.
WHY MARMARA KAPLAMA?

MARMARA KAPLAMA IS SIDE BY THE PROJECT OF ALL KINDS WITH DETAILED PRODUCT IDENTIFICATION SERVICE WHICH ALL VARIABLES CAN BE CONTROLLED WITH THE PRODUCT INFORMATION PROVIDED BY EXPERIENCE LONG YEARS. EUROPEAN PRODUCTION LATEST NATURAL WOOD SURFACE TRENDS IN MARMARA KAPLAMA!