FIRE RESISTANT MAYK HOUSING DOORS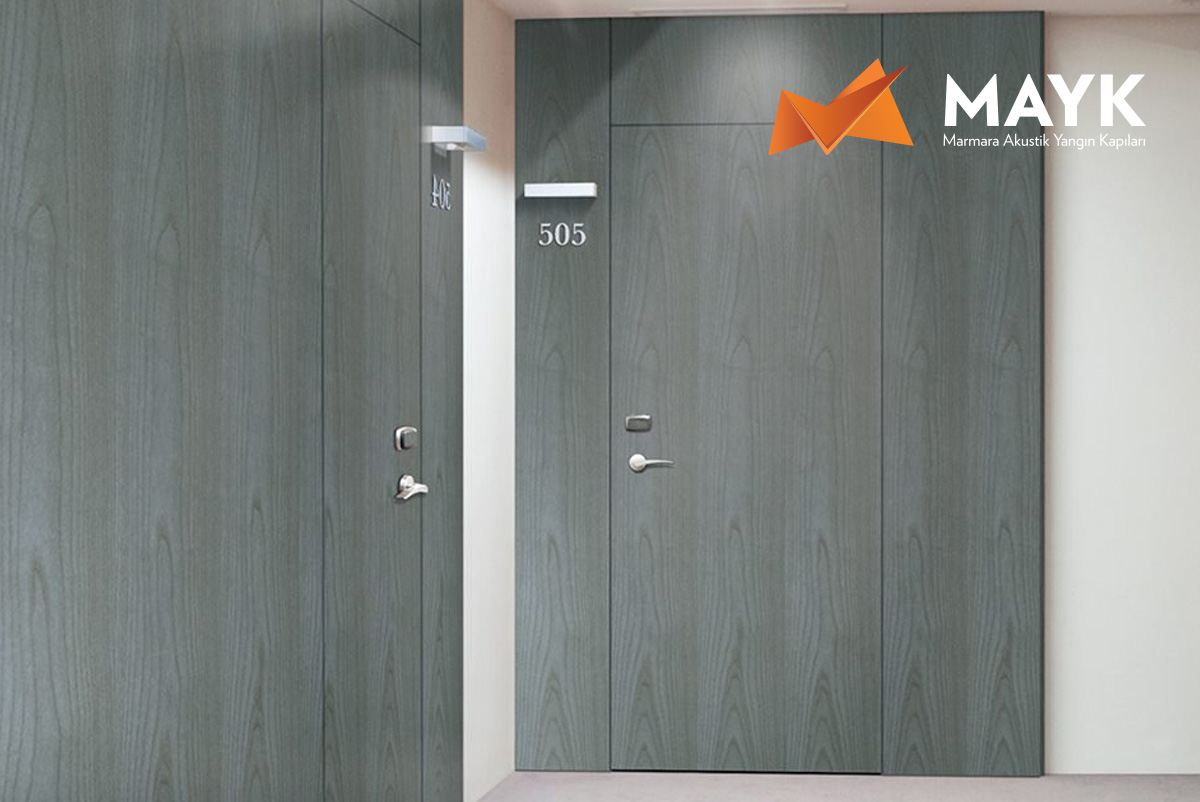 IMPORTANCE OF FIRE DOORS IN HOUSES
A fire that could leave any apartment while residents sleep at night can wrap the entire apartment within minutes. Due to the fact that there is no 24-hour staff for the rapid fire extinguishing and evacuation of the residents, it is vital to use test-proof wooden fire doors on the entrance doors and shaft doors.
BENEFITS OF USE OF FIRE RESISTANT DOORS


FOR YOUR HOUSING PROJECT
SECURITY IS ONE OF THE MOST BASIC NEEDS IN HOUSING PROJECTS
Distinguish from other projects by providing fire and smoke resistant wooden apartment entrance doors with extra security for those who want to buy housing!
ADD A NEW VALUE TO YOUR HOUSING PROJECT!
Unlike the classic features of luxury houses, show your importance to security with fire and smoke resistant wooden apartment entrance doors.
MAKE A DIFFERENCE WITH YOUR HOUSING PROJECT!
Fire and smoke resistant wooden apartment entrance doors with a very different argument from the projects produced today, you can draw attention to a brand new title in marketing activities.
PROTECT YOUR HOUSING PROJECT AND PEOPLE IN IT!
Even if there is no loss of life, a very small local fire is extinguished, but the cold smoke emerges inside the building. Siner to walls and furniture, makes it unusable.
A SMALL FIRE DOES NOT MAKE THE ALL BUILDING UNUSABLE!
Fire and smoke resistant doors prevent the spread of flame and smoke from inside the apartment to other apartments in the apartment, providing the safety of life and property of other apartment occupants and protecting the whole building.
FIRE POSSIBILITY IS HIGH IN THE HOUSES!
There is a high risk of fire due to various heat working devices such as cookers, ovens and irons inside the flats and smoking which is not forbidden in the flats.
SMOKE IS DANGEROUS AS FIRE!
In some fires the flames may not be fatal, but the smoke emitted reaches a deadly level in 2 minutes. With fire and smoke resistant doors, you can protect people from poisoning and material damage.
DO NOT GIVE THE NOISE PASSAGE TO THE APARTMENT DOORS!
Use fire and smoke resistant wooden apartment entrance doors and provide real comfort to those who want to buy housing with 32 dB (Rw or STC) acoustic insulation according to ISO 10140-3 standard.
MAYK HOUSING DOORS DO NOT FIRE, SMOKE, NOISE, DUST AND PEST
MAYK Doors are insulated against air flow, dust, sound and pests as well as fire and smoke resistance thanks to the special equipment used and the solid panel. Protects the health of your family.
ACCESS DOORS OF HOUSES MUST BE FIRE AND SMOKE PROOF
According to Article 25 of the meli Regulation on Fire Protection of Buildings yangın, it is clearly stated that at least 90 minutes of fire resistance must be provided on the shaft covers. With Marmara Acoustic Fire Doors, you can provide 90 minutes fire resistance on shaft covers.
WHY MAYK?

MAYK DOOR SETS ARE APPROVED BY ALL OFFICIAL AUTHORITIES, FIRMS, MUNICIPALITIES, BUILDING CONTROL COMPANIES, INTERNATIONAL TOUR OPERATORS AND HOTEL CHAINS. ALL THE DOORS PRODUCED BY USING THE MAYK DOOR SETS COULD MEET THE CRITERIA OF THE FIRE REGULATION, AND WITHOUT ALL THE AUDITS OF THE OFFICIAL AUTHORITIES!
EUROPEAN PRODUCTION ARCHITECTURAL HARDWARE FOR HOUSES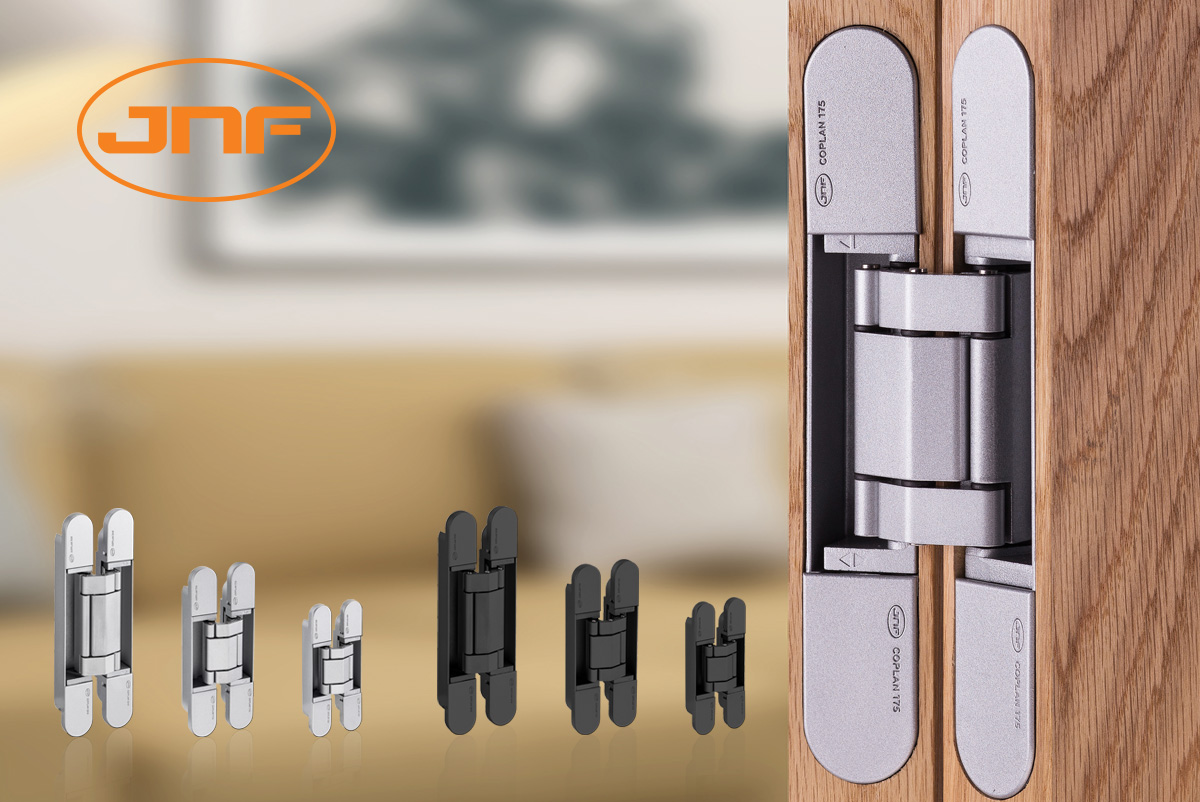 WE OFFER WIDE RANGE OF HIGH QUALITY ARCHITECTURAL HARDWARE PRODUCTS TO PROJECT MANAGERS ON THE MARKET.
Thanks to our service structure that provides as much information as possible about the products in a fast, clear and objective way that we have developed for all projects, we ensure to reach the right product at the right price. Our communication language is very neatly organized, easily understandable by technical and non-professional customers.
ALWAYS MORE
If you wish, JNF will determine the technical performance criteria for your architectural hardware and accessories according to the TS EN norms and make your hardware choices among the alternatives that provide technical competence in the most appropriate way for your project.
WIDEST PRODUCT RANGE IN THE MARKET
JNF offers you more than 6000 products with one of the widest range of products on the market. From door handles to pull arms; You can supply all of your door accessories from JNF in a wide range from hinges to hydraulic closers. In addition, you may need in every place of your project sliding door systems, glass accessories, card access systems, cubicle equipment, steel tensioner and rope systems ... v.s. all equipment is available from JNF.
WHY JNF?

JNF HELD ALL PRODUCTS TO PERFORMANCE TEST. JNF CAN PROVIDE E.N. PERFORMANCE DECLARATION FOR ALL PRODUCTS JNF FOR EUROPEAN PRODUCTION, FIRST CLASS, HIGH QUALITY ARCHITECTURAL HARDWARE!
EUROPEAN MANUFACTURING LAMINATE, MDF AND CHIPBOARDS FOR HOUSES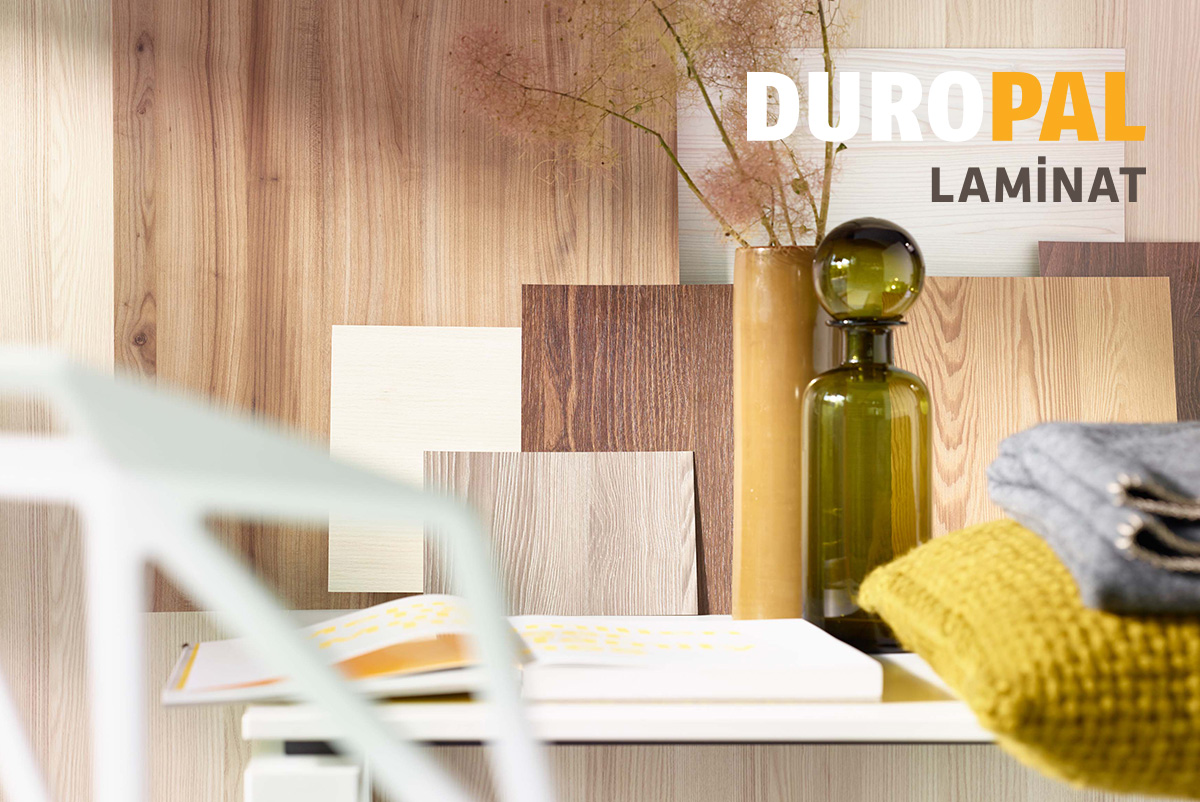 HPL, CPL and MDFLAM SOLUTIONS from the World Leader for Your Project
We invite you to join us in our design journey based on creating new ideas and determining trends until the last stage. DUROPAL Laminat, the world leader in HPL, CPL and MDFLam Solutions, adds value to projects under the roof of Marmara Building Systems.
TREND SETTING DESIGNS AND DECORS
You can take advantage of DUROPAL's experinces as well as the design approach that determines the trends, and you can sign different designs without restricting yourself with DUROPAL's wide range of products that surpass all of its competitors worldwide. You can save time and plan your work with the fast delivery advantage provided by 301 patterns kept as continuous stock. You can develop your understanding of design and expand your business range by utilizing the approach of Marmara Building Systems to offer different solutions to different projects.
DST - D= Design, S= Surface, T= Core Technology
The DST Program, which is a rare approach to the world, provides projects with the opportunity to supply 301 designs in a combination with different surfaces and different interior materials. You can obtain the HLP, CPL, Chipboard and MDF versions of the same pattern as the DST Program.
WHY DUROPAL?

EXPERIENCE THE WORKS OF THE WORLD THROUGH THE END OF THE 19TH CENTURY, SIGNATURE TO THE PROJECTS THROUGH THE WORLDWIDE, EXPERIENCE THE WORKING EXPERIENCE WITH DUROPAL! DUROPAL PRODUCTS ABRASION RESPONSE IN THE SPECIFICATIONS OF THE PROJECTS, EMISSION CLASS, DENSITY, DURABILITY, STRUCTURE, QUALITY KISTASLARINI AS FAMILY, THE EUROPEAN PRODUCTION AND THE WORLD 's most qualified products are presented.
NATURAL WOOD SURFACE SOLUTIONS FOR HOUSE PROJECTS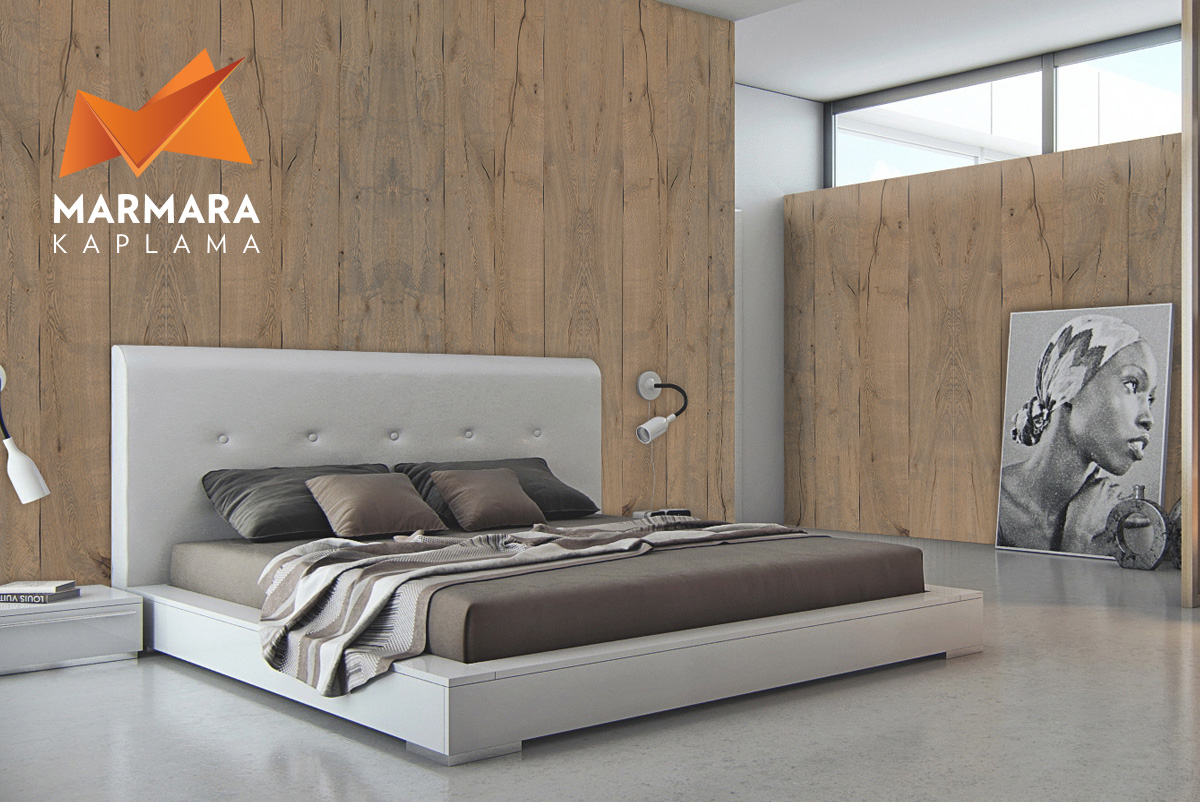 The world trends are now at hand with colorful natural wood veneer and rustic veneer collections made of all finishes!
International experience in the production, export and import of wood veneer for more than 30 years under the name of Marmara Coating in the coating sector.
THE LATEST TREND WOOD SURFACES
A collection of natural wood surfaces with very special textures and patterns to create a whole new atmosphere that is unique to your designs.
TAKE ALL THE VARIABLES UNDER YOUR CONTROL
Completely finished, all finishes made of natural wood surfaces suitable for worldwide acclaimed trends and designs.
WHY MARMARA KAPLAMA?

MARMARA KAPLAMA IS SIDE BY THE PROJECT OF ALL KINDS WITH DETAILED PRODUCT IDENTIFICATION SERVICE WHICH ALL VARIABLES CAN BE CONTROLLED WITH THE PRODUCT INFORMATION PROVIDED BY EXPERIENCE LONG YEARS. EUROPEAN PRODUCTION LATEST NATURAL WOOD SURFACE TRENDS IN MARMARA KAPLAMA!